Bishop Oliver Clyde Allen III is a religious trailblazer, human rights advocate, author, CEO founder and Pastor of one of the largest affirming congregations in the U.S., Vision Cathedral of Atlanta.
He is a member of the Atlanta Mayor's LGBTQ Advisory Board and a Commissioner on the Atlanta Human Relations Commission. In 2014, he was appointed by President Barack Obama to the Presidential Advisory Council on HIV/AIDS through the White House Office of AIDS Policy. He has served as the Southeastern Regional Chair of the Democratic National Committee LGBT Advisory Board.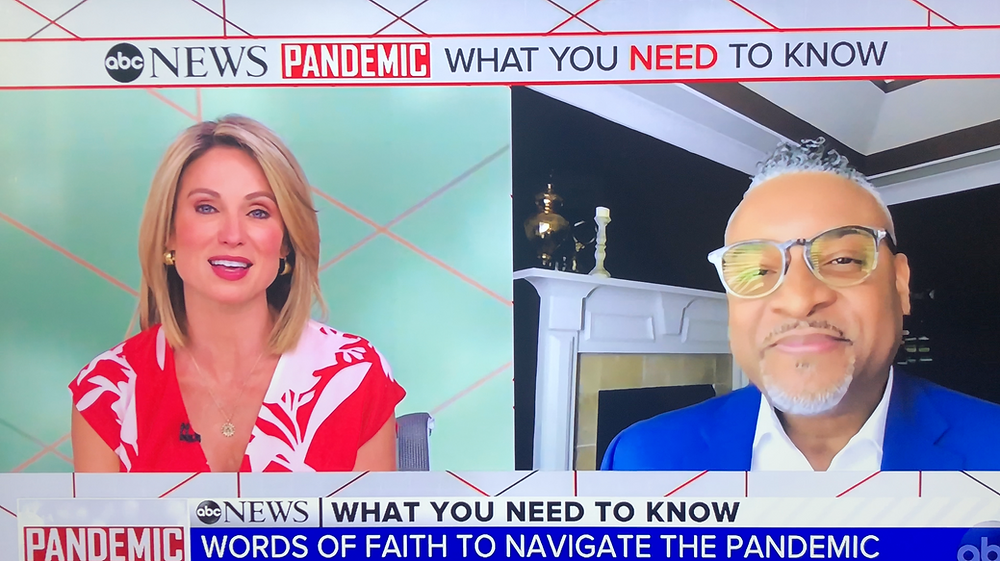 Allen is Executive Director of Vision Community Foundation which serves underserved populations in greater Atlanta, provides HIV/AIDS programs, and cohosts Atlanta Black Pride. He is CEO of iElevate+TV—a streaming network for marginalized and black LGBTQ viewers. He has been featured on BET, CNN, and ABC.
Bishop Allen has been honored by a host of community and national groups including the "Trailblazers" of Rev. Jesse Jackson and The Rainbow Push Coalition and the Georgia House of Representatives. In 2014, Bishop Allen was inducted into the prestigious Martin Luther King Jr. International Board of Preachers and Scholars, sponsored by Morehouse College.
He is married to Mr. Rashad Burgess, Vice-President of Advancing Health and Black Equity for Gilead Sciences, Inc. They are the fathers of 2 children: Joshua and Caylee. In 2013, Bishop Allen and his family made history by being the first same-gender-loving couple to be selected as o
ne of Ebony Magazine's "top 10 Coolest Black Families" in America